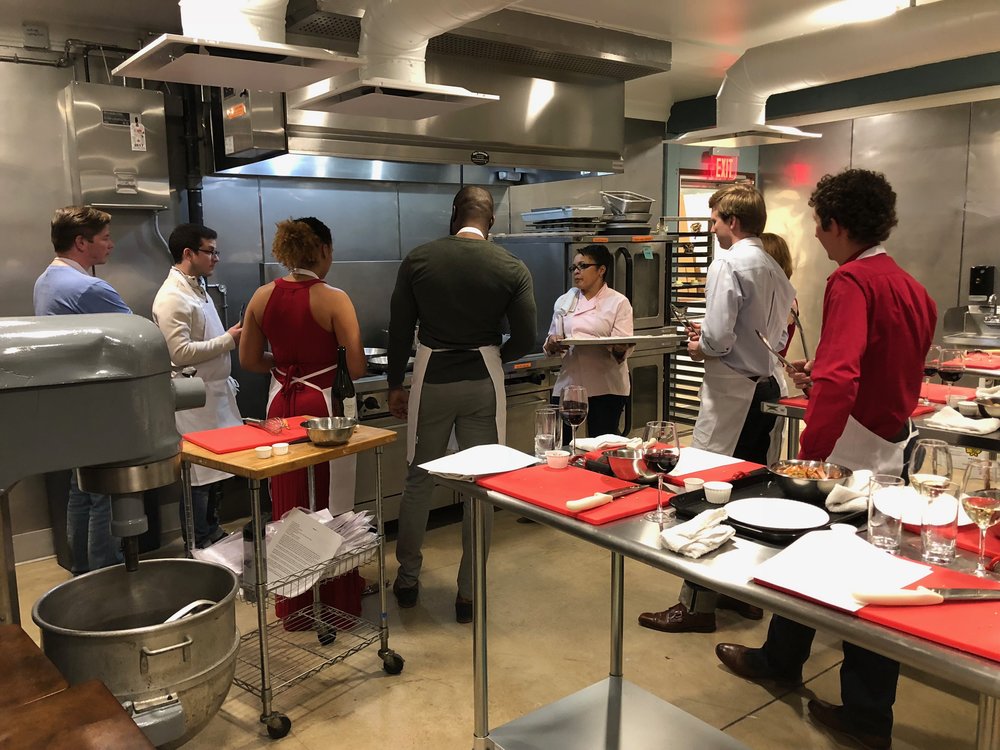 Washington Post highlights Tastemakers as a unique food hall
It goes beyond grabbing lunch: cooking classes, a top-notch cocktail bar and a fully functioning commercial kitchen are all in one building!
WUSA9 profiles Tastemakers How one cookie truck became a new business
Washingtonian Highlights Stupid Burger at Tastemakers
Chefs Jorge Pimentel and Rob Miller just want to cook stupid good burgers.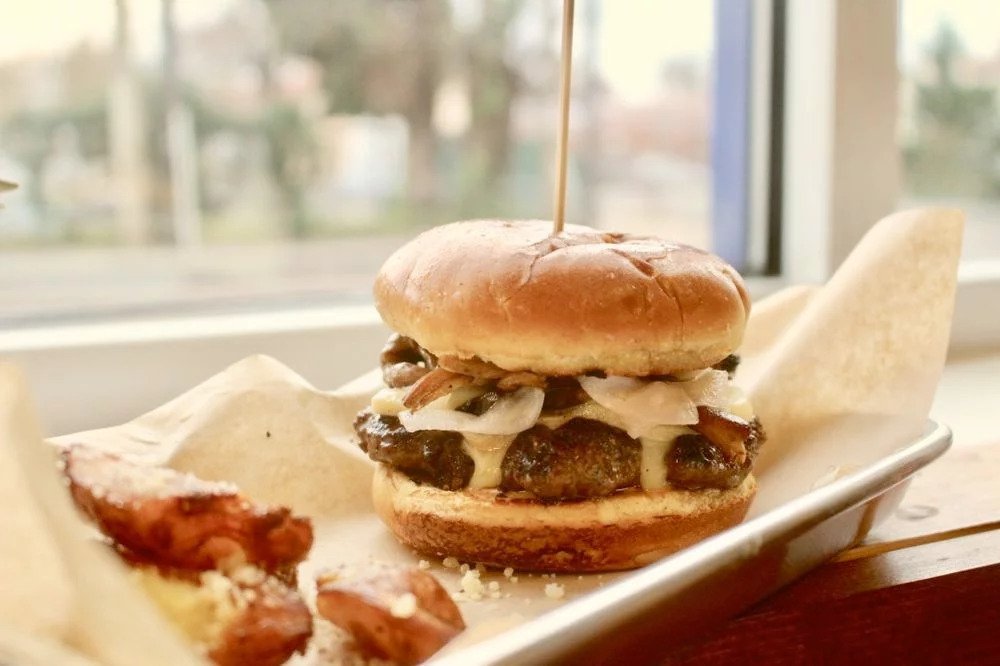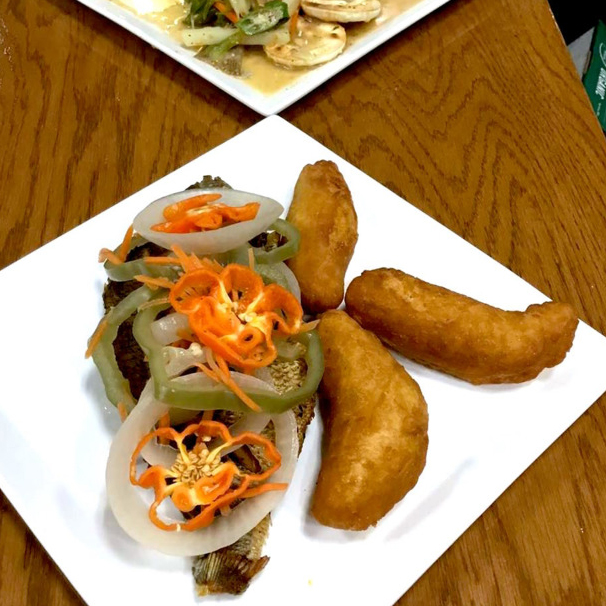 City Paper hails Jerk N Juice for flavorful Jamaican food
Chef Marlon McKnight will serve the sweet, golden Jamaican dough treats called festivals as a side at Jerk N Juice, D.C.'s latest destination for Jamaica food, when it launches on Dec. 1, Laura Hayes writes for Washington City Paper.
Dishes range from a jerk chicken BLT to braised oxtails and curried shrimp, and you can pair each meal with a tropical fruit juice to which alcohol can be added.
Washington City Paper preview of Benjamin's on Franklin
"The bar housed inside Tastemakers—Benjamin's on Franklin—is now open with limited hours (Wednesdays and Thursdays from 4 p.m. to 11 p.m. and Fridays and Saturdays from 4 p.m. to midnight)….There are hints of Benjamin Franklin everywhere including cocktails made with one of his favorite potent potables. "Three Flies" has a madeira base, plus strawberry and lemon served over crushed ice in the style of a cobbler."
Three Flies. Photo: Laura Hayes