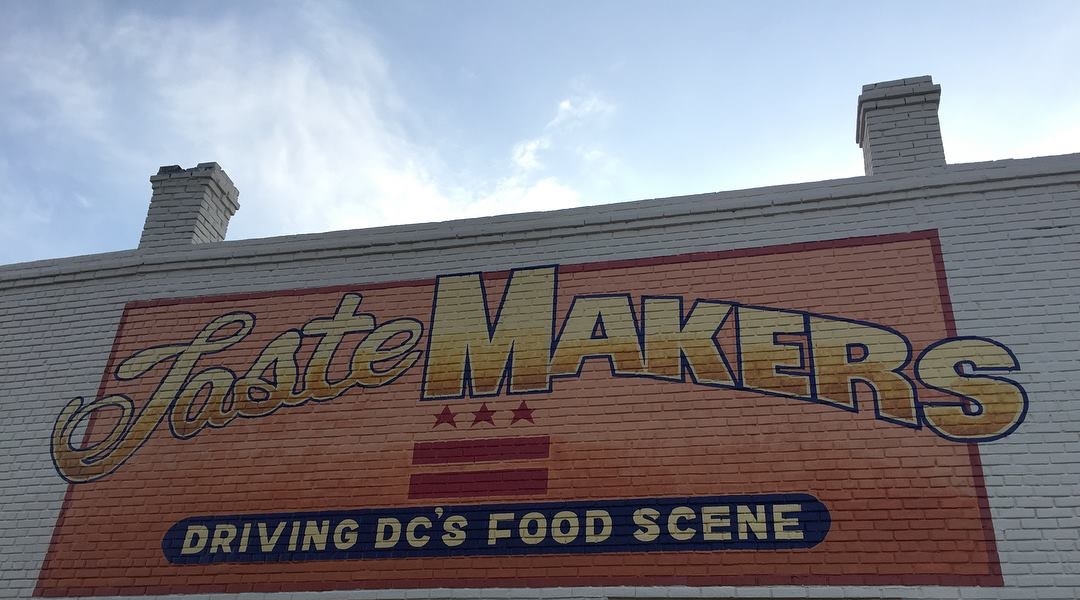 From the owners:
Food startups like ours depend on a well-run commercial kitchen in which members can work without breaking the bank. That's why we built Tastemakers, and we're proud to host 57 local food entrepreneurs in the kitchen.
The front of the house features a gourmet food hall (now open!) and market highlighting our city's great small and mid-sized food startups. We've added a bar emphasizing craft cocktails and local brews and we're building a neighborhood gathering space where taste testers, the area food lovers, can interact with our taste makers.
We want this to be a place for engagement and education for anyone interested in learning culinary skills or trying out a hot new concept. We offer kitchen tours, cooking classes and chef's table events for the public. More information can be found on our events page.

We hope you'll take a place at our table, in the vibrant Brookland neighborhood. Come see us at 2800 10th St NE, Washington, DC 20017!

-Kirk & Juliann Francis
Kirk and Juliann Francis had a food truck that became multiple food trucks and a storefront near the White House. They suddenly realized they were too big for their rented kitchen space, and these growing pains (of the best possible kind) led them to dream up Tastemakers. They built exactly what startups like their Captain Cookie and the Milk Man need: an affordable, high quality and dependable space in which to make great food.
When we built Tastemakers, we didn't just want a modern facility in a beautiful building. From the "cool roof" to the under-slab insulation, every aspect of Tastemakers was engineered to operate with maximum energy efficiency and reduce our carbon footprint for decades to come. In our daily operations, we shrink that footprint even more by donating surplus food, composting organic waste and recycling.
Solar panels mounted on south roof provide 30-50% (depending on the sun) of our annual electricity usage

Water fountain & bottle filler eliminates disposable plastic bottles

All-new insulation installed throughout building shell and under-slab exceeds 2018 DC building codes for U-value

New "cool roof" installed in 2017 with high solar reflectance and continuous isoboard insulation

All-new windows use double-pane, low-E coated glass to reduce heat loss and keep lighting needs low with plentiful natural light

Ultra-efficient hot water heater with timer switch & circulating pumps keeps water and heat waste at a minimum

Food waste is donated to local charities or composted in partnership with Fat Worm Compost

Energy-efficient 3-phase electrical wiring used for all larger appliances

100% of lighting is high-efficiency, low K-value LED lights

Tastemakers' comprehensive recycling program produces more weekly recycling & compost by volume than landfill waste